Have you looked around your office recently and realized that there's so much old office equipment sitting idly on some shelves or corners? You might need to get rid of them now before they accumulate more dust than they already have. If you're confused about what to do with them, that's fine. Read the entirety of this article, and you can discover some valuable ways to get rid of those office items that you no longer need.
There'll eventually be a need to replace office equipment and furniture since it has a finite shelf life. The time usually comes when they won't perform anymore, and instead of keeping those old items, it would be best to save some space in your office by getting rid of them as early as possible.
Say goodbye to your old, defective office equipment through the following ways:
Recycle
When office furniture has been used and worn to the point of not being sellable anymore, or even donatable, you need to proceed to this step: recycle. Although hiring a rubbish removal company, as this site notes, could be possible, you might want to check first if there could be anything salvageable with the old office equipment you have.
Perhaps, spare parts are still functioning, so you may remove them and use them later. Check the equipment and inspect which parts need to be recycled and which ones can be removed by your rubbish removers. Breaking down the parts of office equipment will allow you to discover that some parts are still actually worth a few pennies.
Your office furniture can be recycled to prevent landfill waste from increasing. You can visit some recycling stores and give them your old office equipment to recycle them for you.
Here are two options you can consider if you want to go for the 'recycling' option: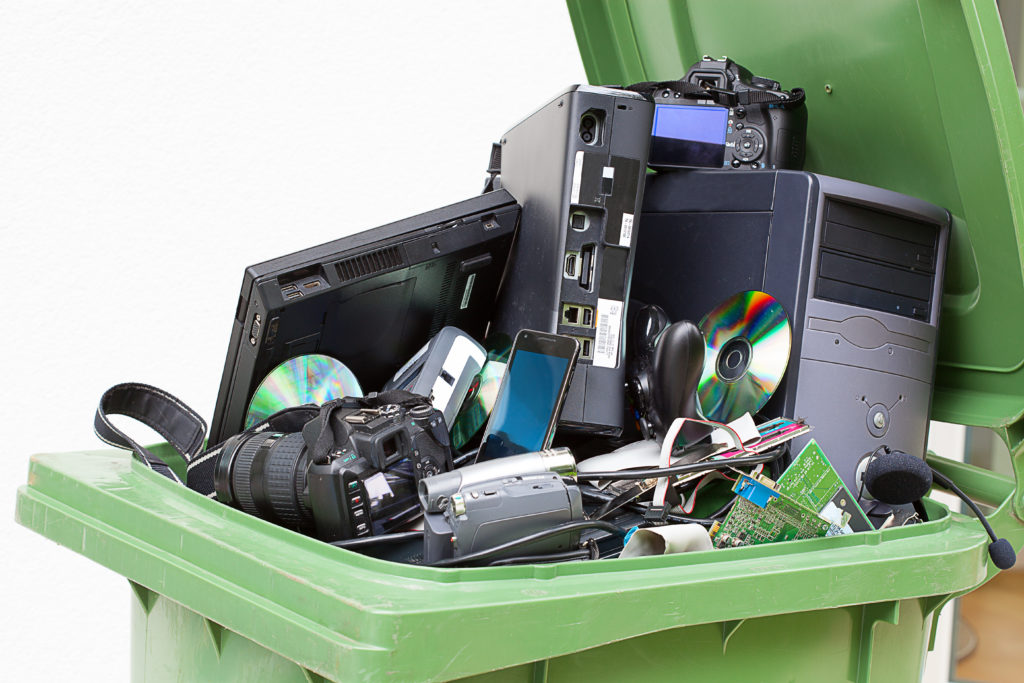 Find A Recycler Near You.
Local communities and nonprofit organizations will be happy to help you recycle your old office equipment. There are drop-off locations conveniently located around you. You can also check schedules for picups as some recyclers have a chance to pick them up from your neighborhood. Feel free to inquire about your options.
Let A Tech Firm Recycle Your Equipment.
Some companies are leading the charge on recycling. Many tech companies and retailers also offer recycling programs. They could benefit from your old office equipment by the parts that can still be saved, or they can use them for upcycling purposes. You must also check and see whether they could accept your office equipment for recycling.
If your office equipment could still work and perform at some point, of course, selling them would be the best option. But, what if no one would be interested in buying them? Then, it's best to donate them instead.
For a good cause, you can help some individuals who might need an old office sofa or table. You can donate your used furniture to numerous nonprofit organizations and institutions. Some of them accept the completely broken ones since they could make them work, fix them, and resell them. After receiving your office equipment, they'll check and fix them, and, eventually, display them at their store. People with disabilities, the homeless, and others benefit from the proceeds of these sales.
What's good about choosing this method of disposing of your office equipment is that these charities or foundations usually offer a pickup service, so you won't have to drive to their location. You can book a time for them to come to you instead. This is very convenient, while helping other people at the same time, making it a definite win-win!
Businesses often refuse to donate old furniture because they can't recoup their expenses from them. However, you may still be entitled to a tax credit, even if you won't be earning money. An estimate of the value of the donated items will be given to you by the charity organization. The estimate can be used to offset your taxes for the relevant year. Now, how cool is that?
Give Your Equipment To Someone Else
Your office furniture may be a good idea to give away. Nobody fails on this last idea. You can simply create a post online and wait for random people willing to accept your old office equipment. Check out some online sites that are famous for free old things postings.
Giving away your old office furniture won't make you any money, nor will it earn you tax credits. However, it would still be fulfilling on your part, knowing that you could help other startup businesses, especially if the equipment can help them in their operations.
Conclusion
You now have several options to consider if you aren't sure what to do with old office equipment. They can either be donated to charitable organizations or recycled by e-waste companies. And, if all else fails, you can always post an ad online so someone who needs them can use them for their business.